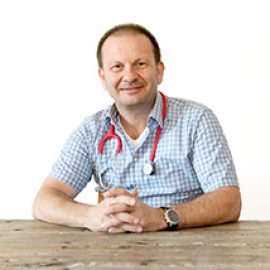 Premier Care Clinic
Dr. Thomas Finkbeiner
Thomas earned his MD from Eberhard Karl University Tuebingen, Germany and is board certified in pediatrics and emergency medicine. He has over 20 years clinical experience in various countries and is well connected to a huge network of specialists domestically and internationally.
Thomas is offering specialist consultations at Premier Care Clinic on Saturdays. Please schedule an appointment if you want to see him. Outside clinic hours he can be reached at mambo@doc-2-go.com.
Thomas is fluent in English and German; he speaks some French and some Swahili.
Departments
: Masaki Specialist Doctors, Pediatric
Positions
: Pediatric Doctor
Office
: Premier Care Clinic (Masaki): Plot 1717, off Slipway Road – near the Double Tree Hotel, Masaki, Kinondoni
Workingdays
: Monday, Tuesday